Step 1
Download DC Phoenix software here
Launch the program
If there is no DC-Unlocker/Rocker/Vygis or Infinity dongle connected to PC, then log in screen will appear. Use your account details to log in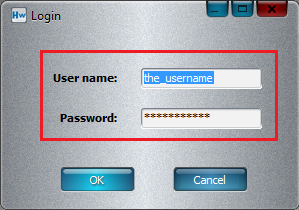 How to get Username/Password check here
---
Step 2
DC Phoenix software window will appear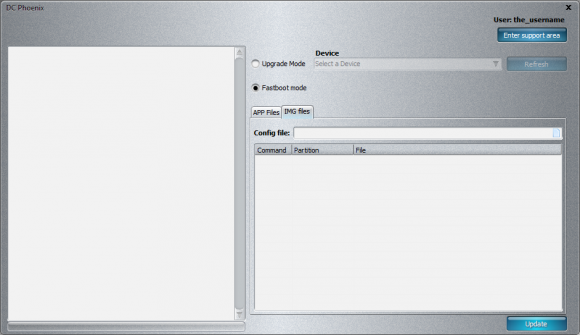 ---
Step 3
Select "Upgrade mode"
---
Step 4
Make sure you have HiSuite installed (but closed) on your pc, it will be necessary for latest device drivers
Connect phone in upgrade mode. Power down mobile device. Hold vol- & vol+ then connect phone to usb cable, this will enter upgrade mode.
Note: remove SD card from mobile if there is one inside before doing so.
---
Step 5
Press "Refresh" button and wait for device to be detected on software with it's COM ports, then press paper icon next to "Update file" field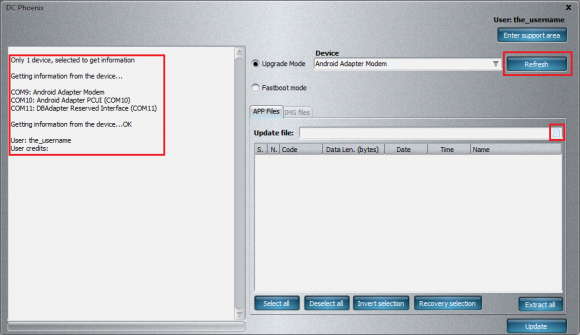 ---
Step 6
Select update.app file for flashing. Click "Open"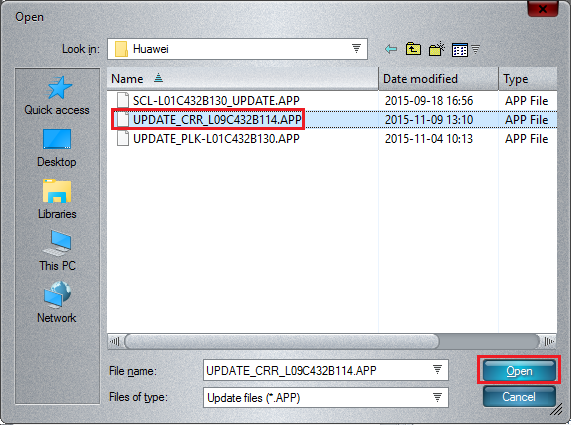 ---
Step 7
Click "Select all" and then "Update" button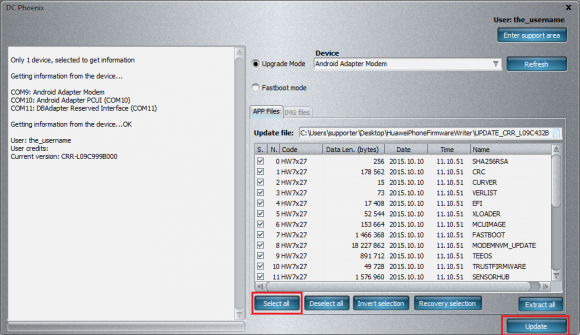 ---
Step 8
Monitor the process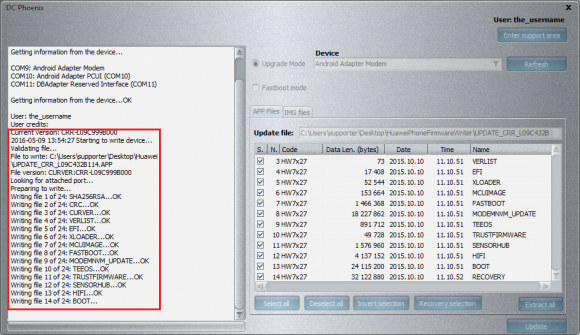 ---
Step 9
Wait for flashing to finish, when it's complete you will see message on program's memo window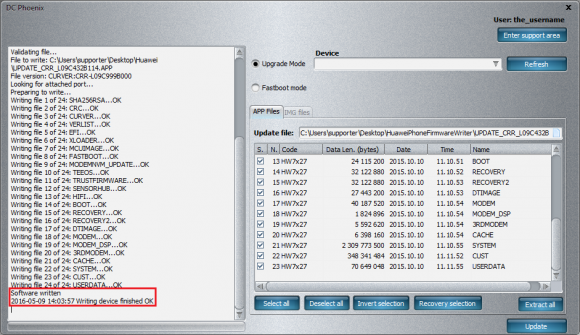 Shortly after your phone will restart and boot up