NOTE: Our Forum account is not related to DC-Unlocker software. Account for DC-Unlocker software is created by steps below
You get a user account for software only after purchase
---
Open the Dc-unlocker website - www.dc-unlocker.com
---
Select "Buy" from the top menu bar or click "Shop" on the right side of the page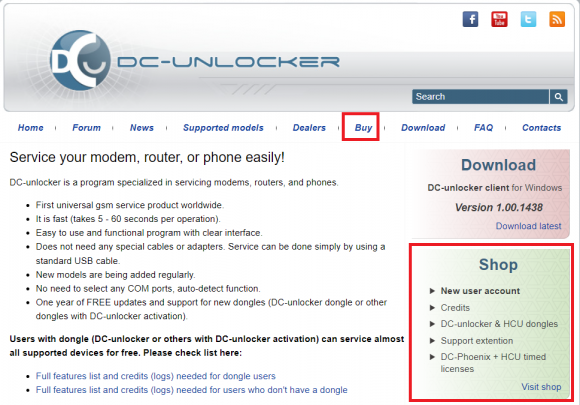 ---
Afterward, select the item you want to buy and fill in the requested fields.
Warning: if you purchase under an existing user account make sure you can log in to the software first!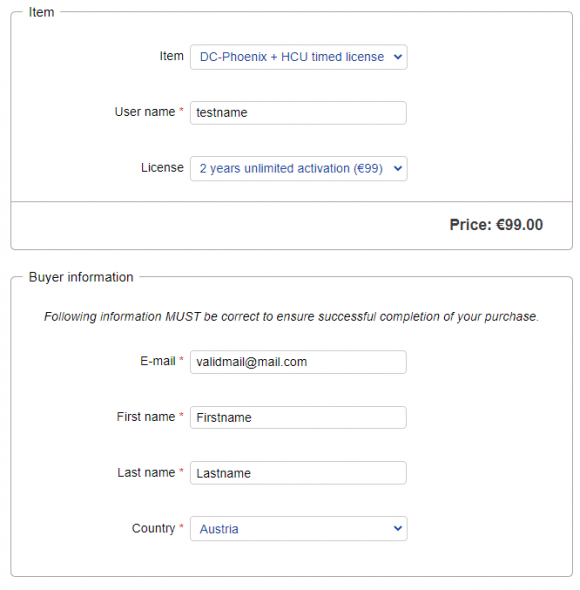 ---
Then choose a payment method that is most suitable for you:
After everything is filled and selected check the box "I accept terms & conditions" and click "Continue".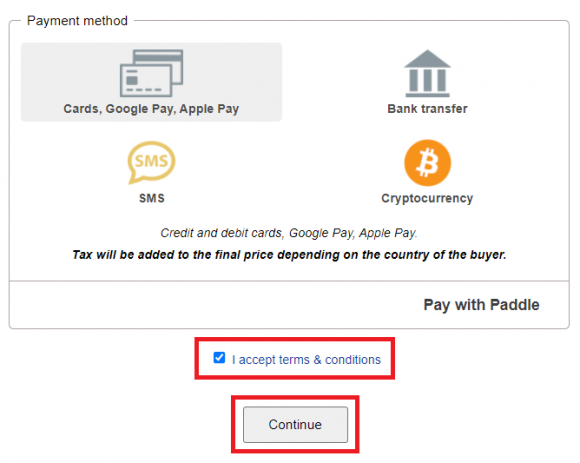 If you do not know how many credits you need or what type of account to get - click on "how much do i need?" next to the Credits entry field.
---
On the next page check the details and press "Continue to Payment" to proceed, to edit the order click on "Modify order"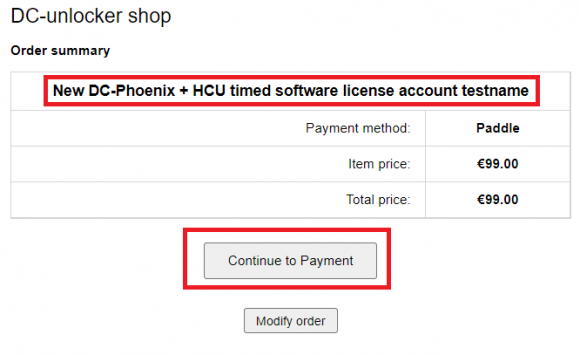 You will be redirected to the payment form
---
After payment is done check the email box that you've entered in the previous registration step on our web page. An E-mail will be sent to it with account details (check spam box if 'e-mail is not in the main mailbox)