---
Novatel MiFi 5792 drivers download
---
Insert unsupported operator sim card, connect Novatel MiFi5792 to computer with USB cable, (disable USB tethering on device before connecting)
Launch DC-Unlocker client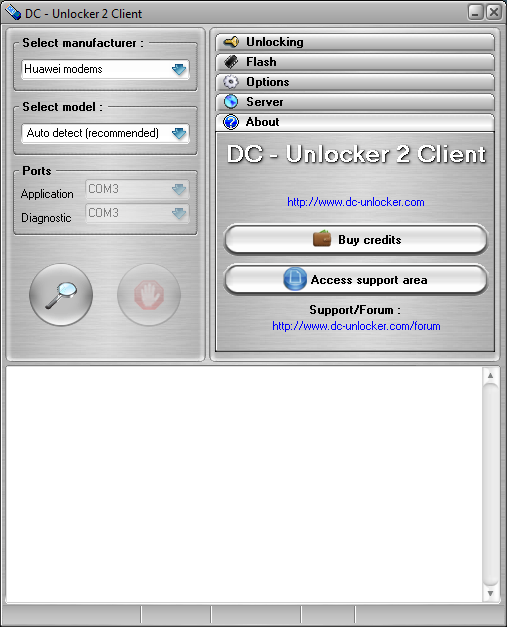 ---
Open Server tab, enter your username and password that you received after credits purchase. Click "Check login". (you can buy credits here www.dc-unlocker.com/buy). If DC-Unlocker/Vygis/Rocker/Infinity dongle is connected, only click " Check login "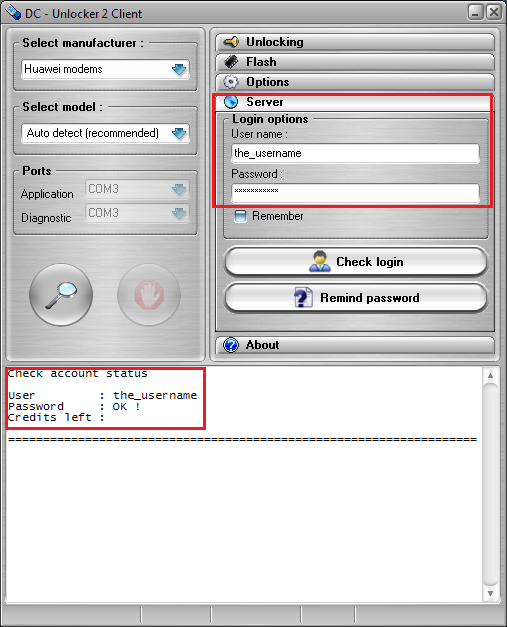 ---
IMPORTANT: Before detection check if GPS port is installed (enable then disable it after installation). It should be visible in Device Manager under Ports line. If it isn't, install it from device's web panel - "install advanced services". Also check on device settings, USB tethering must be turned off - without check mark.
Detect device by selecting Novatel from manufacturers drop down menu list, then click magnifying glass button - modem probably will not get detected durng first attempt, see steps below to solve detection problem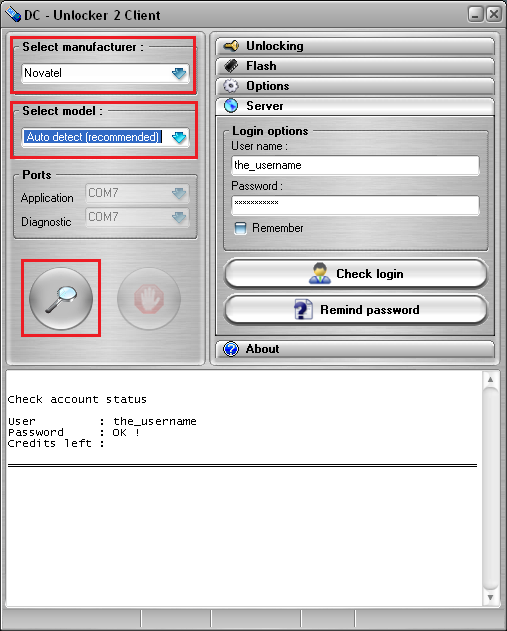 ---
Wait till program detects it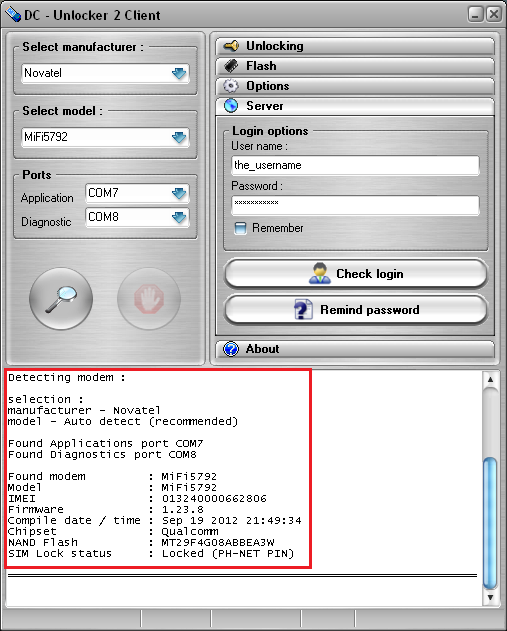 Note: If you can not detect device, check in Device Manager if Novatel MiFi 5792 is visible under Modems and under Ports lines. If its visible under "Other Devices" line, then install drivers for it. Drivers setup download link on top of the guide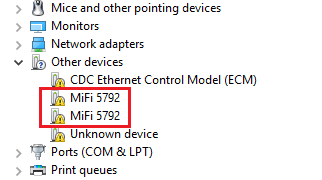 ---
Open Unlocking tab, click "Unlock" button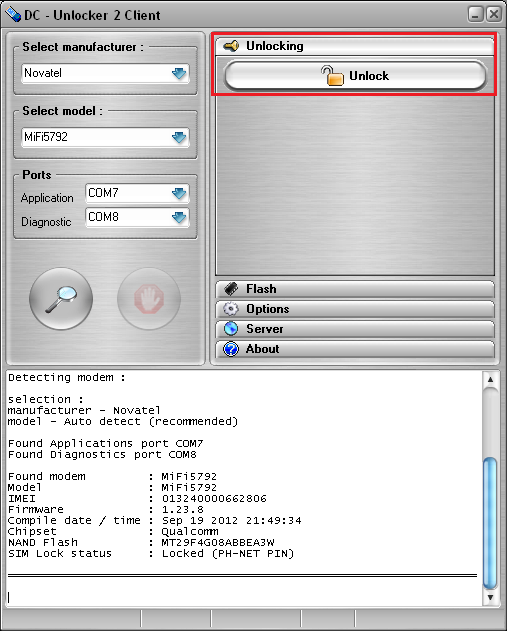 If you get Connecting to server error or Error code 62, then please check Adapter binding settings here
---
Wait for device to be unlocked.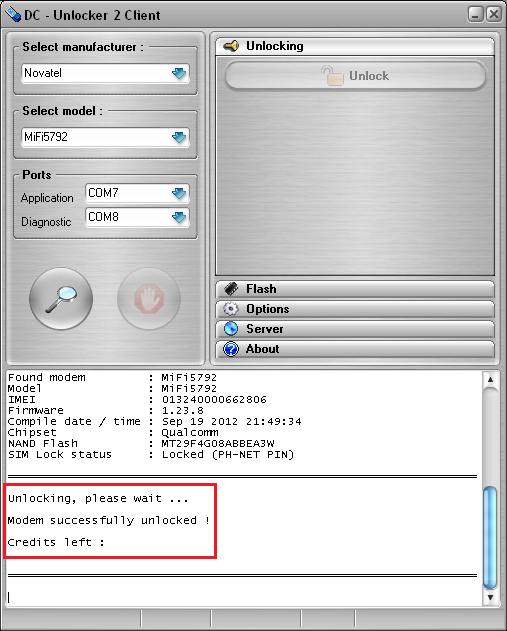 After you see that modem was successfully unlocked, restart it by disconnecting and connecting back. Now you can use it with any SIM card.