Download DC Phoenix software here
---
Step 1
Launch the program
If there is no DC-Unlocker/Rocker/Vygis or Infinity dongle connected to PC, then log in screen will appear. Use your account details to log in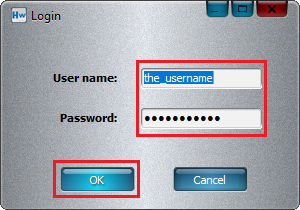 Don't have user account? How to get Username/Password check here
---
Step 2
DC Phoenix software window will appear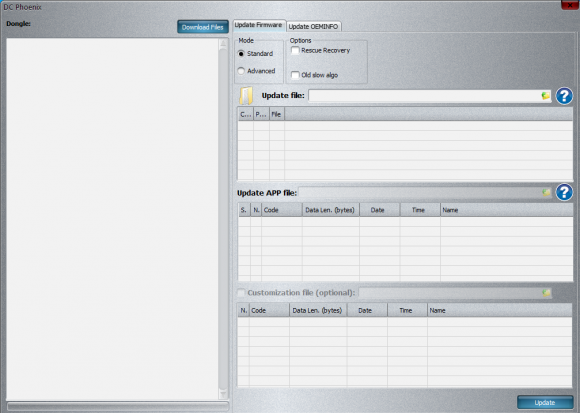 ---
Step 3
Connect phone to PC in fastboot or via testpoint. It must be visible in device manager as shown in examples below
fastboot:

testpoint:

---
Step 4
On DC-Phoenix click file select icon and choose repair files which will have "Board" as well as "NV-included" words in it's file name.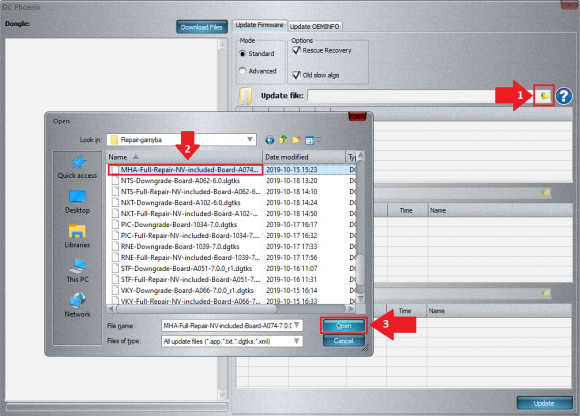 To download this board software visit DC-phoenix support area which is only accessed directly from software by pressing "Download file" button.
---
Step 5
After selecting file make sure Mode is set to default "Standard", then can press "Update"
---
Step 6
Monitor flashing process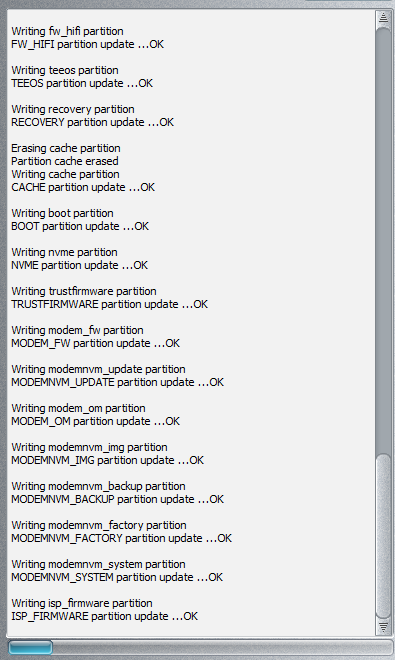 ---
Step 7
Wait till software indicates flashing process completion

Now you can disconnect device from pc. Phone must be able to boot up. Further repair steps include HCU (HCU tutorials here) where you can repair mobile numbers and info. 
IMPORTANT
Phone may not turn on (stay in bootloop etc.) after repair on HCU, you should continue with repair steps
---
Step 8
Connect phone to PC in fastboot & rescue mode. Set flash mode to "Standard", select full stock rom files matching mobile's data (Model/ country/ vendor with new security version - R1, R3 Android 8, Android 9, etc.). Put check mark on "Rescue Recovery" and if mobile has Kirin659 or Kirin960 cpu check "Old algo" box too and press "Update"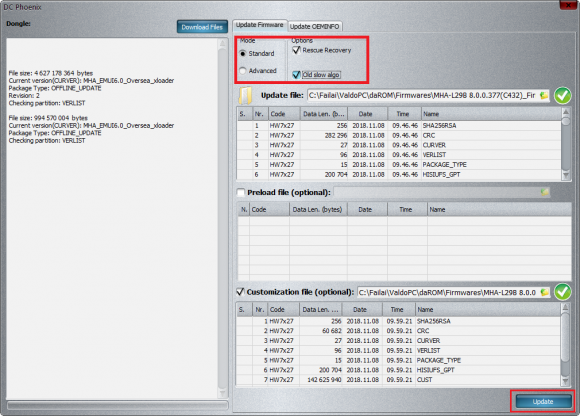 ---
Step 9
Wait until you see flashing process completed message on software, the phone will restart and boot up to startup screen.