---
Launch ZTE ICERA unlocker client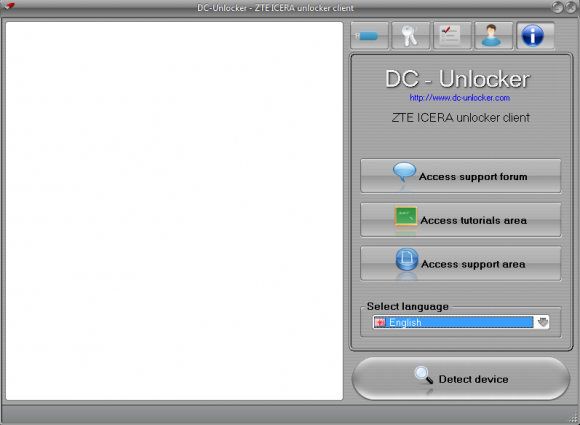 ---
Open User Account data tab, enter your username and password that you received after credits purchase. Click "Check account status", (you can buy credits here www.dc-unlocker.com/buy).
If DC-Unlocker/Vygis/Rocker/Infinity dongle is connected, only click "Check account status".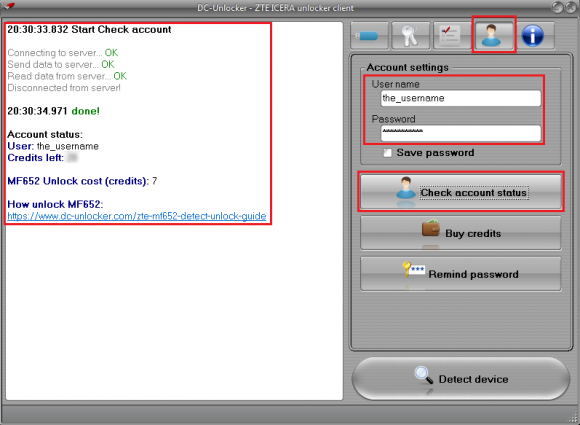 ---
Detect device by clicking once on "Detect device" button. Wait till program detects it.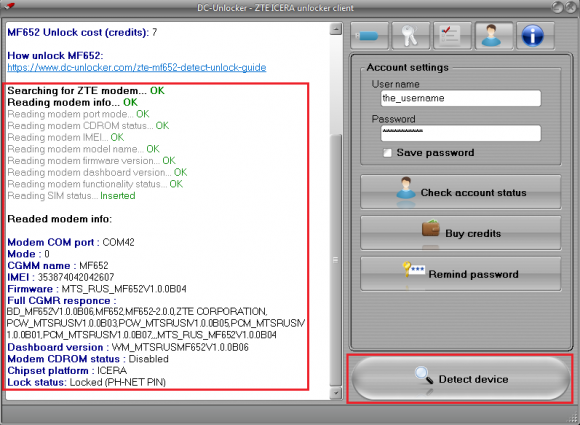 ---
Open Unlocking tab, click "Unlock" button, wait for device to be unlocked.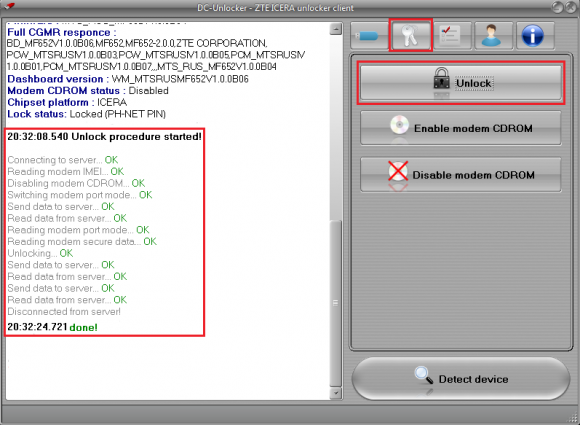 ---
After you see that modem was successfully unlocked, restart it by disconnecting and connecting back. Now you can use it with any SIM card.