Download ZTE Routers Unlocker client
VERY IMPORTANT: Connect router to PC via LAN cable and wait for 1 minute
---
Launch software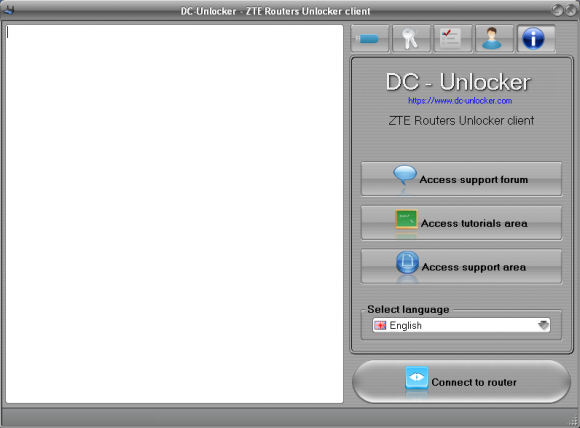 ---
Open Models tab and select MF612. Read provided information on the program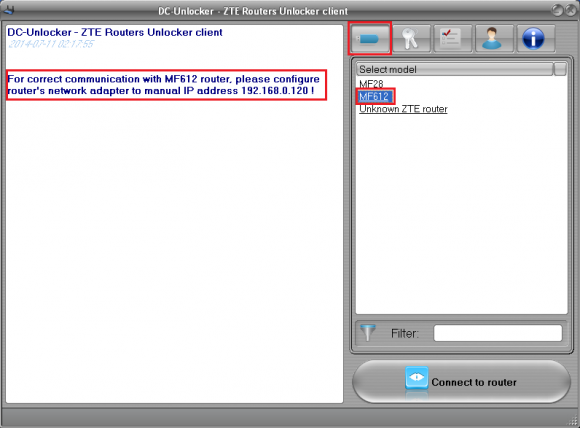 ---
Set adapter's IP to which router is connected to, like requested by software. During manual IP entry leave Subnet Mask and Default Gateway fields empty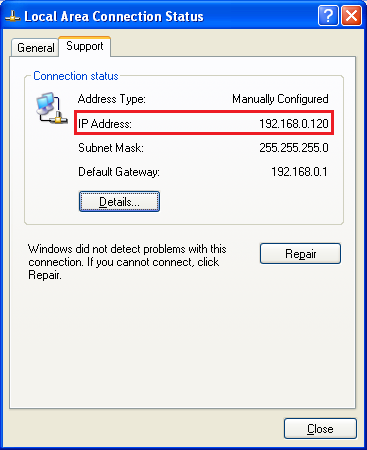 ---
Open "Advanced settings" tab and click "Refresh list" button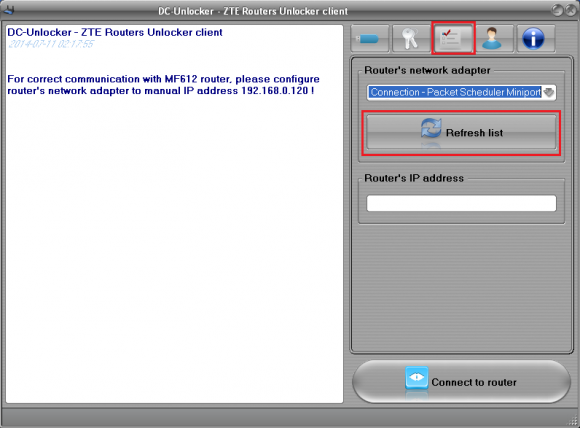 ---
Check available network adapters from the list and select one to which MF612 is connected to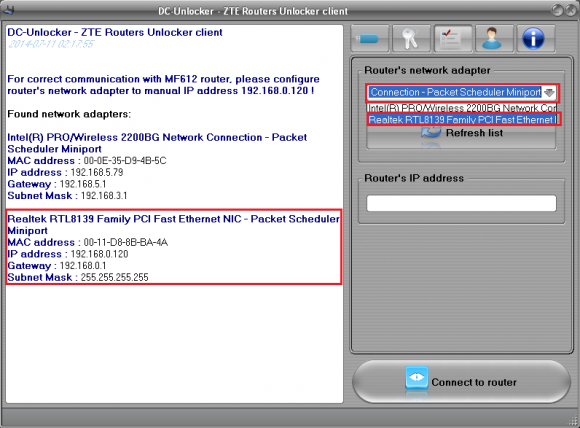 If router's network adapter was not detected then wait longer and click "Refresh list" again
---
Check if Router's IP address is correct and click "Connect to router" button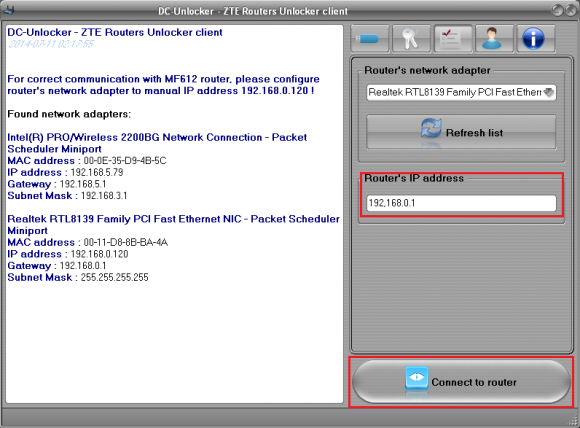 ---
During detection Windows Firewall warning message might pop, select "Unblock"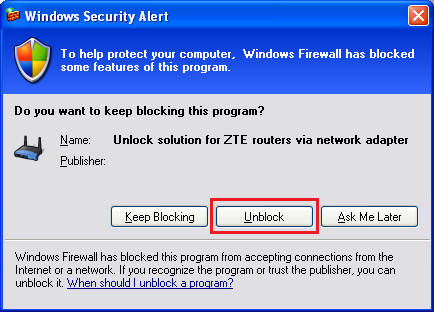 ---
Wait for device to be fully detected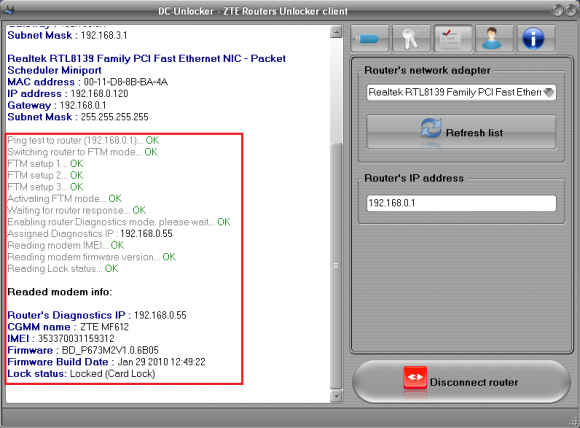 NOTE: if device was not detected then you must restart it before trying to detect it again! Remember to wait at least 1 minute arfter you turn on and connect router to PC!
---
Open User Account data tab, enter your username and password that you received after credits purchase. Click "Check account status", (you can buy credits here www.dc-unlocker.com/buy).
If DC-Unlocker/Vygis/Rocker/Infinity dongle is connected, only click "Check account status"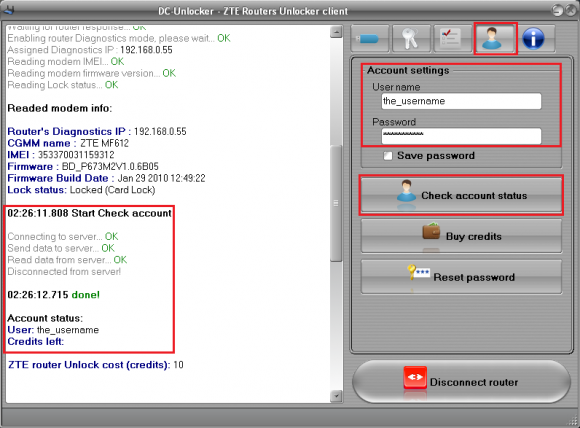 ---
Proceed to "Unlocking" tab and click "Unlock" button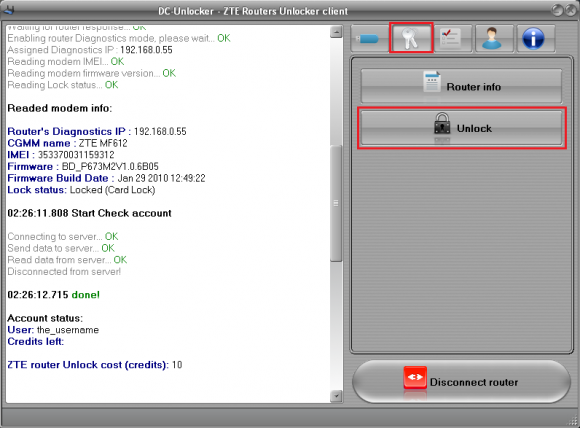 ---
Wait for router to be unlocked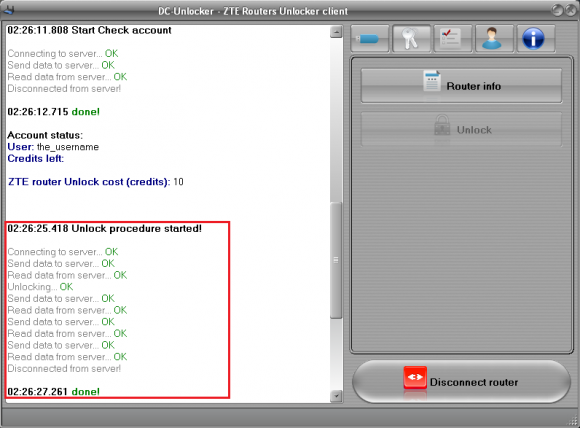 ---
After message appears that unlock was finished, click "Router info" device will be detected now as unlocked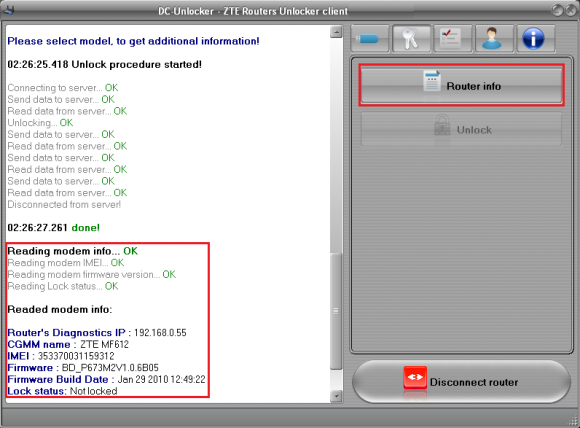 ---
To complete unlocking click "Disconnect router" and restart device like suggested on the program