---
VERY IMPORTANT: Connect router to PC via LAN cable and wait for at least 1 minute
Launch software - right click on program icon and select "run as administrator"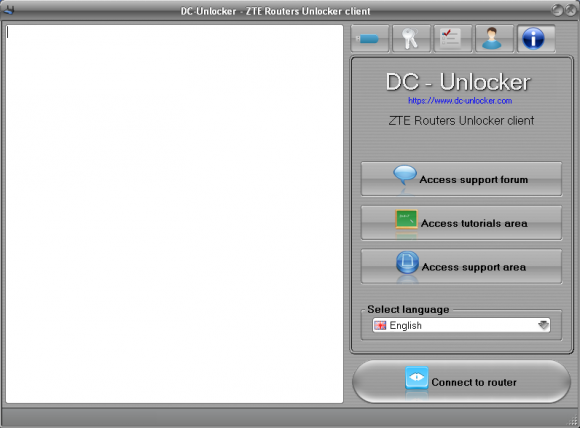 ---
Open Models tab and select MF23. Read provided information on the program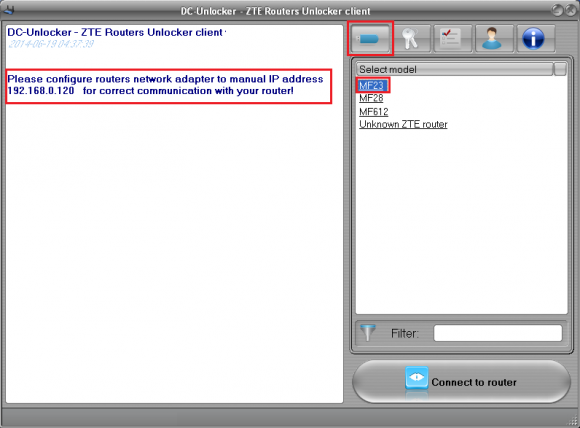 ---
Set adapter's IP to which router is connected to, like requested by software. During manual IP entry leave Subnet Mask and Default Gateway fields empty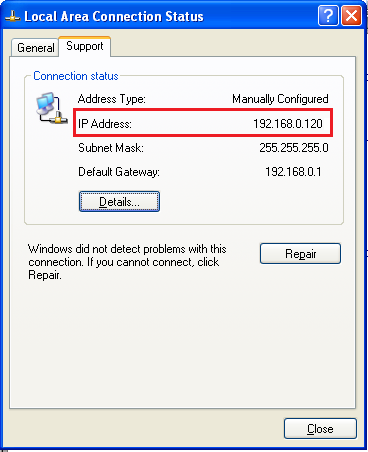 ---
Open "Advanced settings" tab and click "Refresh list" button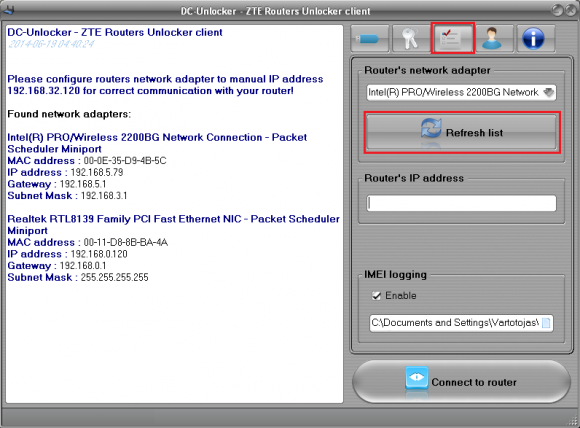 ---
Select router's network adapter from the list and click "Connect to router"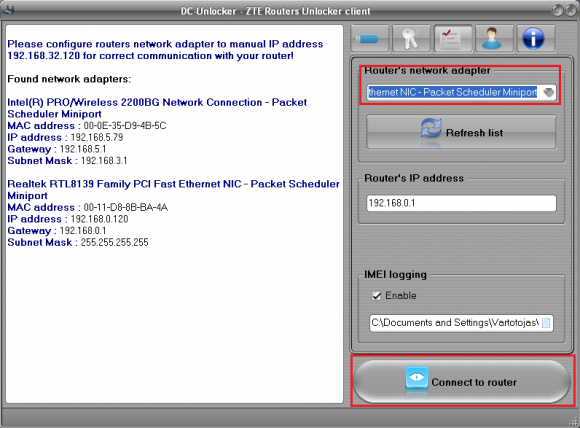 If router's network adapter was not detected then wait longer and click "Refresh list" again
---
Wait for device to be fully detected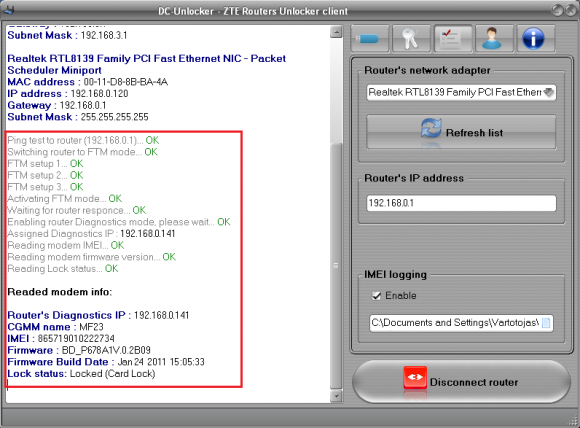 NOTE: if device was not detected then you must restart it before trying to detect it again! Remember to wait at least 1 minute arfter you turn on and connect router to PC!
---
Open User Account data tab, enter your username and password that you received after credits purchase. Click "Check account status", (you can buy credits here www.dc-unlocker.com/buy).
If DC-Unlocker/Vygis/Rocker/Infinity dongle is connected, only click "Check account status"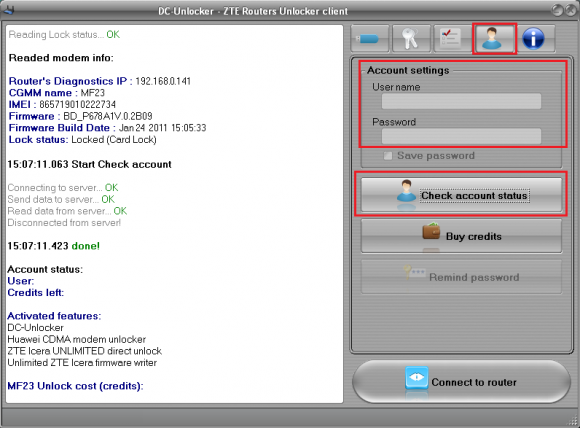 ---
Proceed to "Unlocking" tab and click "Unlock" button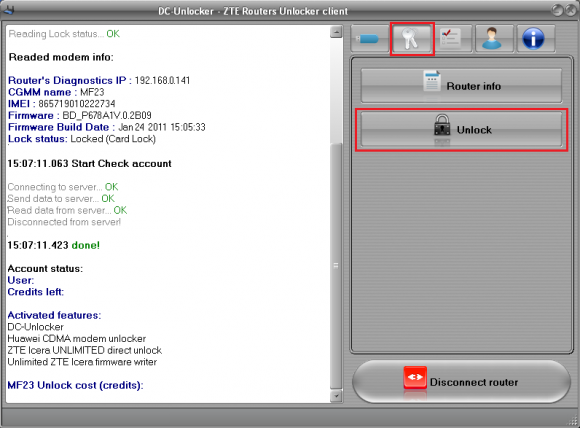 ---
Wait for router to be unlocked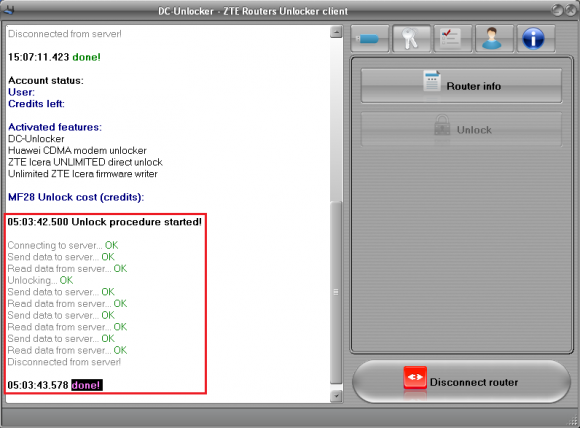 ---
After message appears that unlock was finished, click "Router info", device will be detected now as unlocked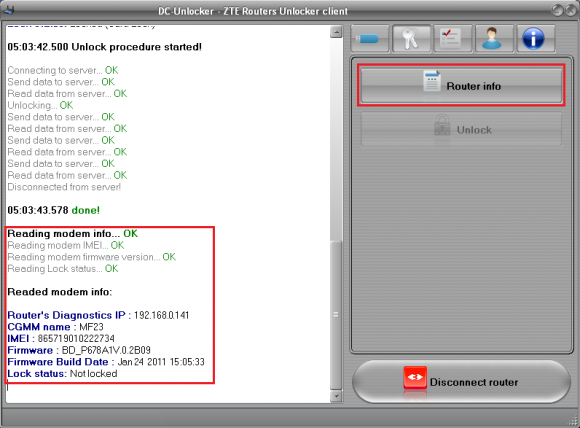 ---
To complete unlocking click "Disconnect router" and restart device like suggested on the program