Download ZTE Airtel WD670 unlocker here
---
Step 1
Connect device to PC via USB and install everything that comes in it's drive.
Turn on the device.
Make sure WEBUI of device on browser is closed.
---
Step 2
Launch ZTE Airtel WD670 unlock tool.
Enter your username and password that you've received after credits purchase. Click "OK". (you can buy credits here www.dc-unlocker.com/buy).
If DC-Unlocker/Vygis/Rocker/Infinity dongle is connected, log in step will complete automatically.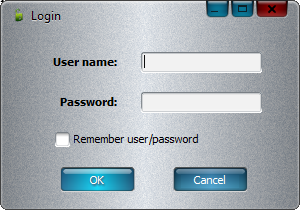 ---
Step 3
On software window check WD670 WEBUI Login details. By default user and password for it is admin/admin. If device's log in details were changed, you should enter them before proceeding further.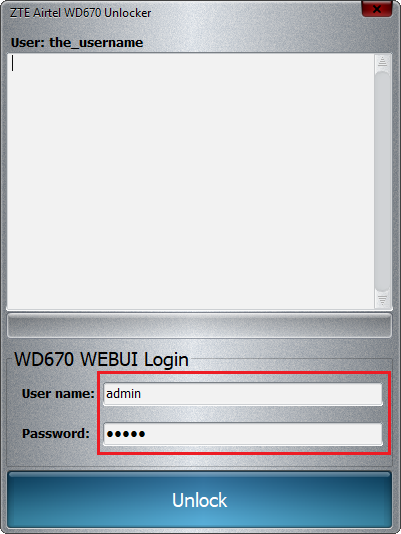 ---
Step 4
Press "Unlock" and monitor the process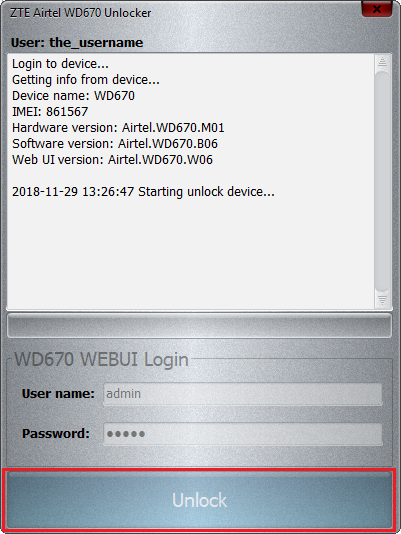 ---
Step 5
Software will indicate when unlock completes.