NOTE: this guide is only for Pantech phones that require Phone security code to be entered before unlock
---
Launch DC-unlocker software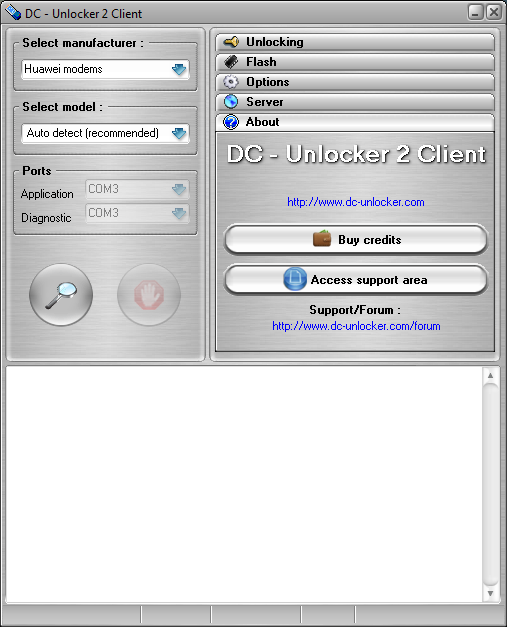 ---
Select Pantech phones as manufacturer, set model of your phone manually from given list on software below manufacturer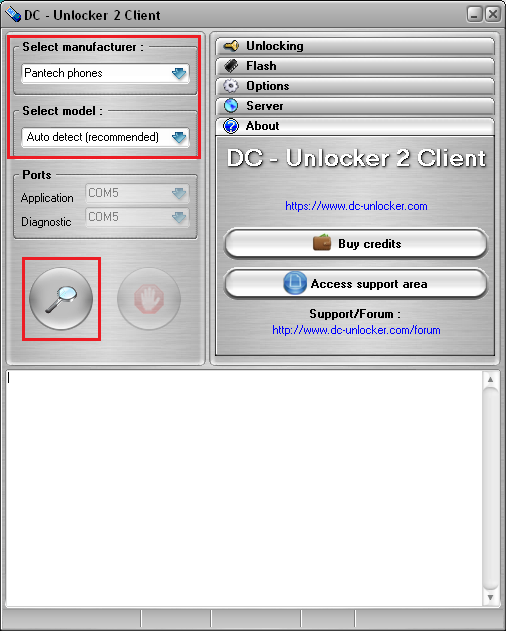 ---
Wait for device to be detected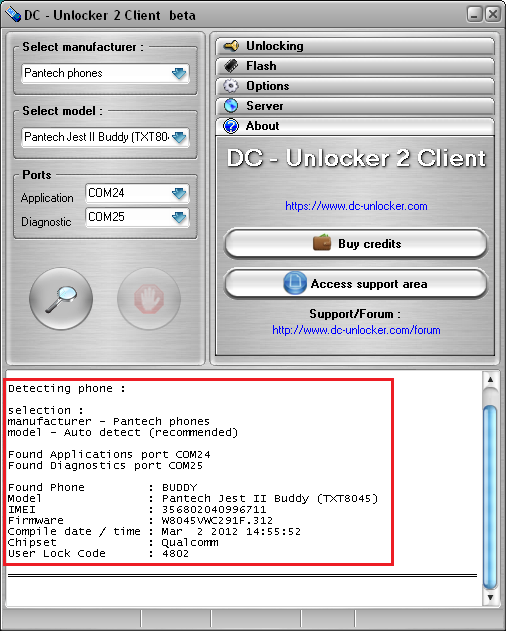 ---
Open Server tab, enter your username and password that you received after credits purchase. Click "Check login". (you can buy credits here www.dc-unlocker.com/buy).
If DC-Unlocker/Vygis/Rocker/Infinity dongle is connected, only click " Check login "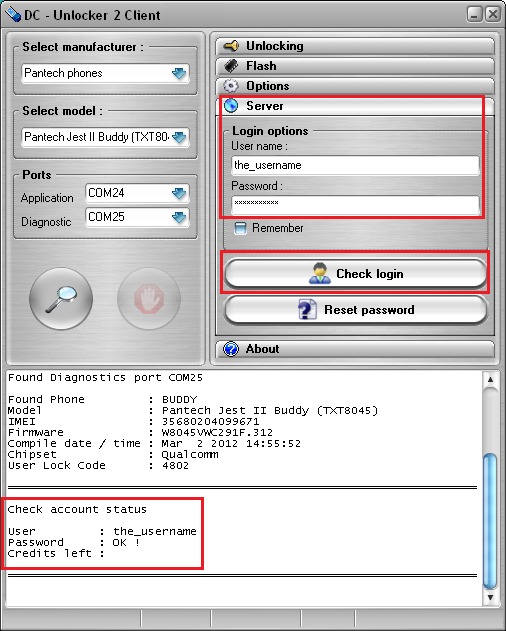 ---
Open Unlocking tab on program, enter IMEI of your phone if it's not there yet and click Do job button, unlock code will be generated in few seconds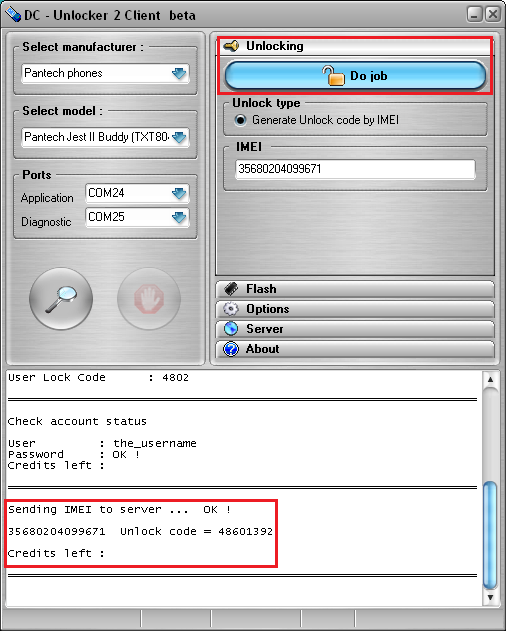 ---
Access phone's menu. Go to Settings & Tools / Phone Settings / SIM Security. You will be asked to enter "Security Code", it is shown on detection information on DC-unlocker client

Further select "SIM Lock". Navigate to "Unlocked" option and click OK. You will be asked to enter unlock code. Apply the code that was generated for you on DC-unlocker program, click OK to complete the process. 
Now your phone is unlocked and usable with other operator SIM cards