Download Universal ICERA unlocker
---
---
Connect Nokia Modem to PC, wait till it installs connection software. If installation did not run automatically then start it manually by going to My Computer/Computer area and double clicking on Nokia Modem drive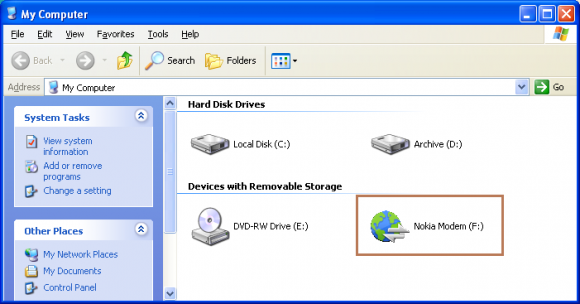 ---
After installation Nokia Internet Modem connection software will launch, close it by pressing X mark on top right corner of the program window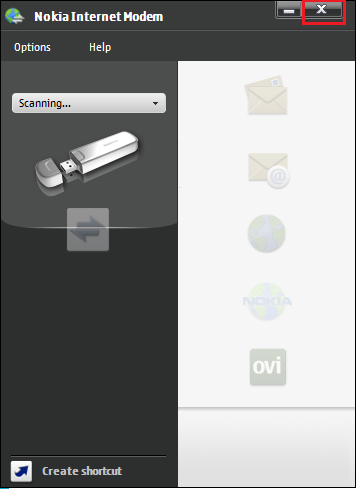 ---
Check in tray bar on right side of the task bar if Nokia Internet Modem software is not running in background, if you locate it then right click on it and select Exit from the menu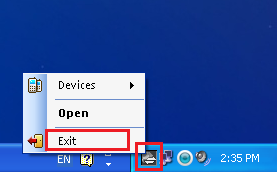 ---
Now launch DC-Unlocker Nokia ICERA unlocker client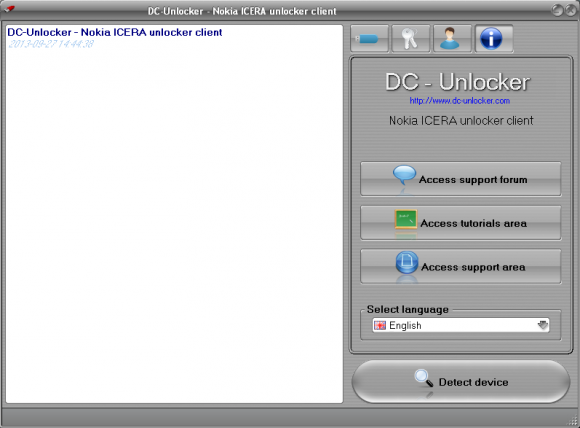 ---
Open User Account data tab, enter your username and password that you received after credits purchase. Click "Check account status". (you can buy credits here www.dc-unlocker.com/buy) If DC-Unlocker/Vygis/Rocker/Infinity dongle is connected, do not enter username and password, only click "Check Account status"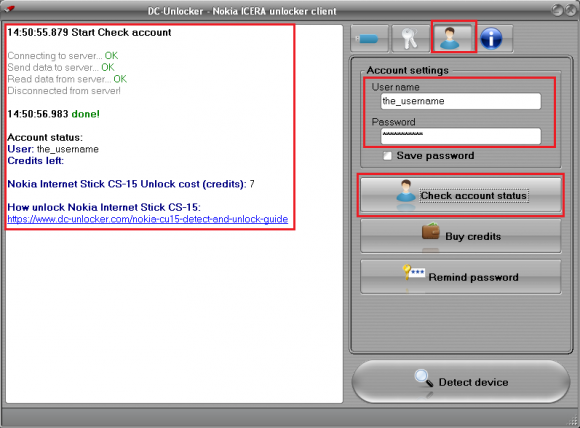 ---
Click "Detect device" button and wait for the program to detect modem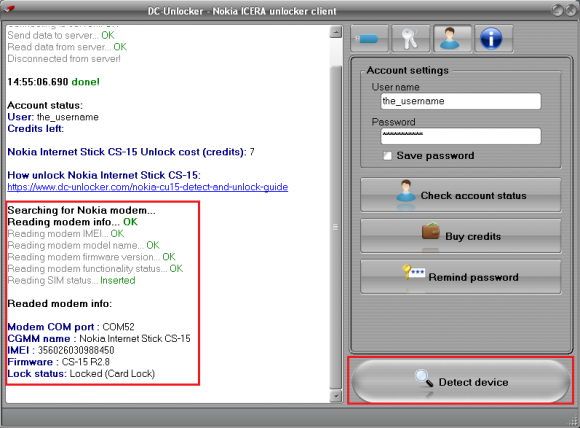 ---
Click on Unlock tab and press "Unlock" button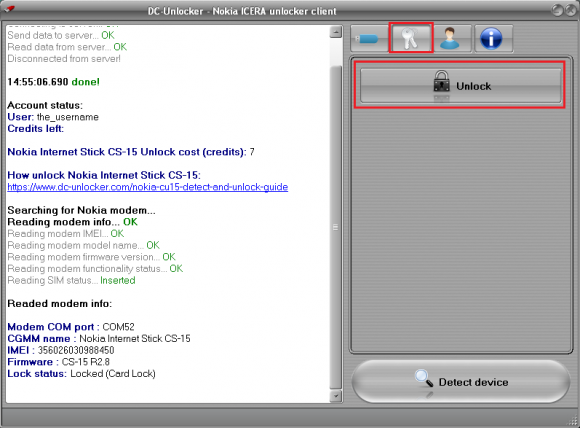 ---
Wait for the device to be unlocked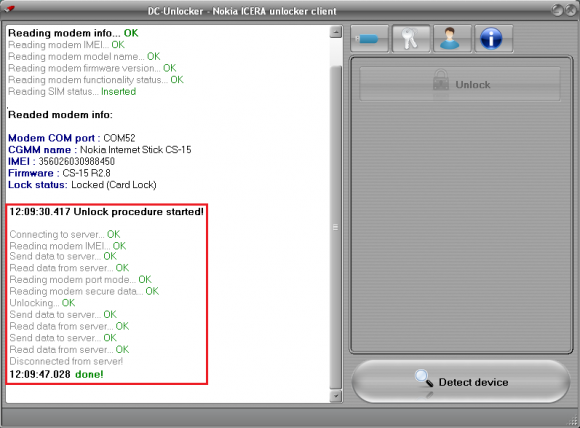 Reconnect modem to pc, now you can use it with other provider's cards.