Extract files in your computer and launch "DUU_Verizon_Mifi4510L_FW2.28.02.exe"

Read the warning and click "OK"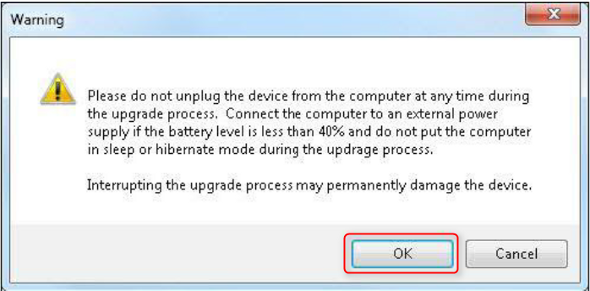 You will see Device info and Upgrade info. Click "Next".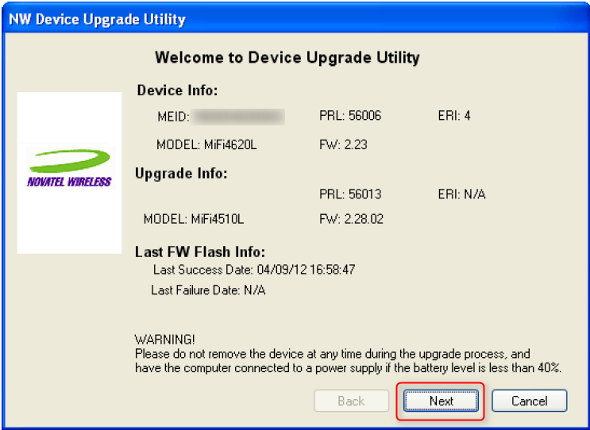 Read "Licence agreement", select "I agree", click "Next".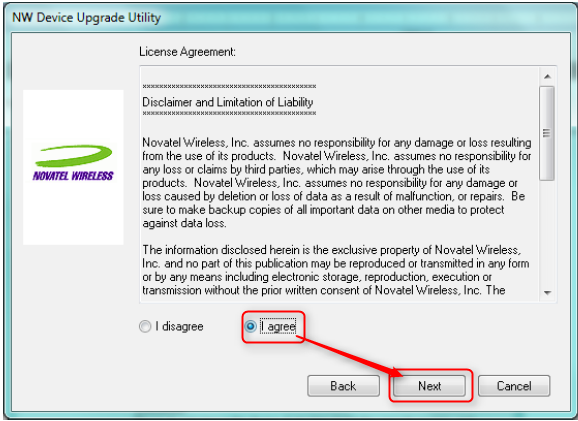 Wizard will start to upgrade modem firwmare. Wait till it finishes, click "Next".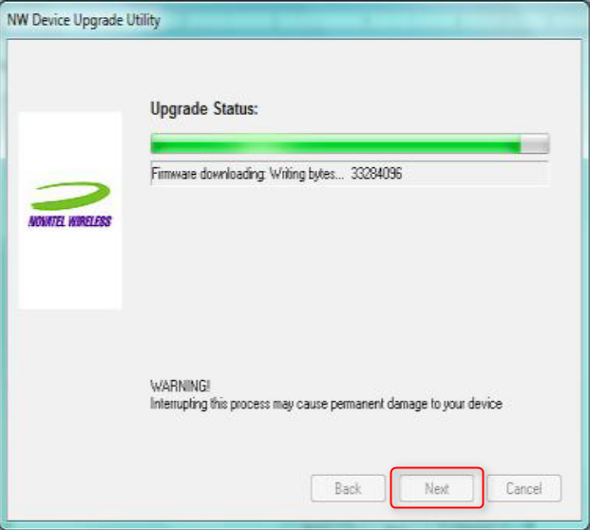 You will see that device upgrade was successful, click "Finish".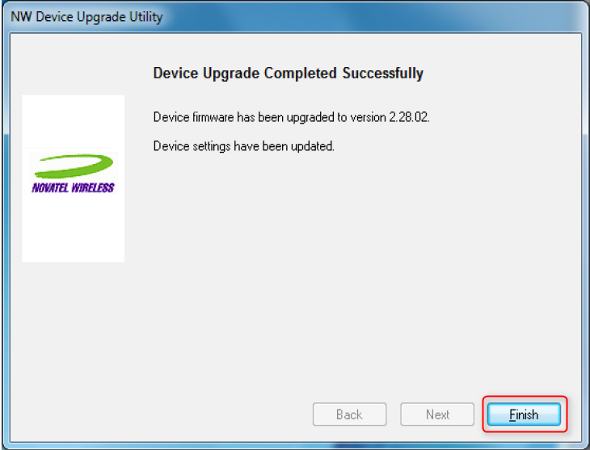 Launch DC-Unlocker client software.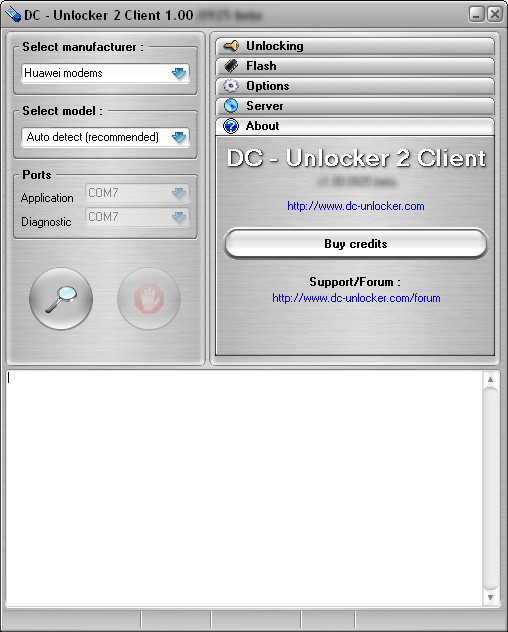 ---
Open Server tab, enter your username and password that you received after credits purchase. Click "Check login". (you can buy credits here www.dc-unlocker.com/buy)
If DC-Unlocker/Vygis/Rocker/Infinity dongle is connected, do not enter username and password, only click "Check login".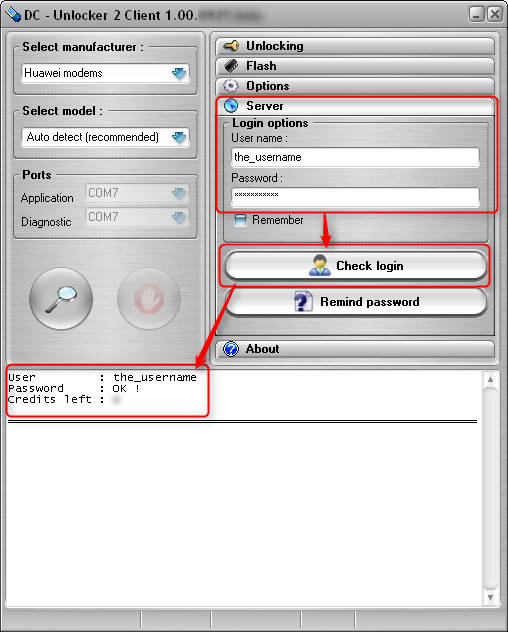 ---
Select manufacturer: Novatel, model leave Auto detect (recommended).
Press "Detect" button (Big magnifying glass).
---
Wait till DC-Unlocker fully detects modem.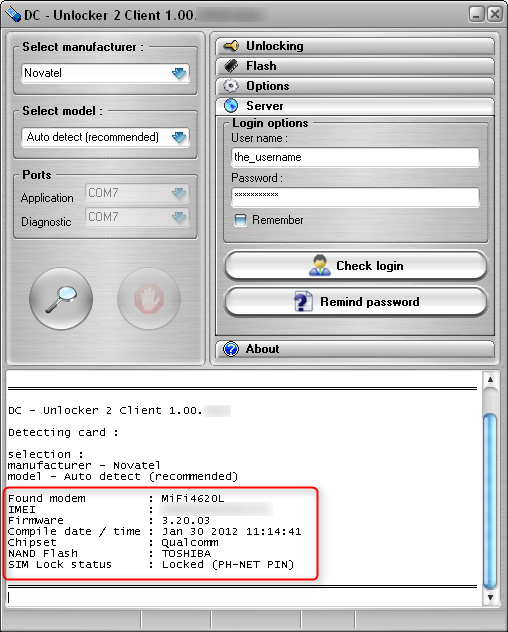 ---
Open Unlocking tab, click "Unlock".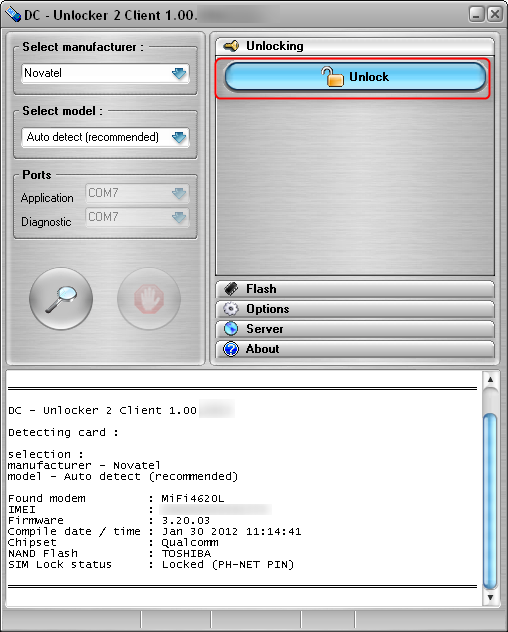 ---
Wait till you see a message that modem is unlocked.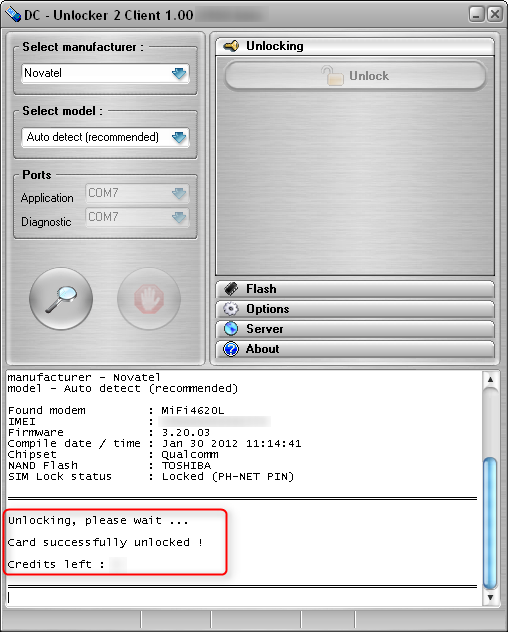 ---
After you see that unlock is successful, restart modem.