Windows XP Huawei U8150 IDEOS driver install
Open device manager and check for unknown devices. Right click on unknown device and in menu select update driver.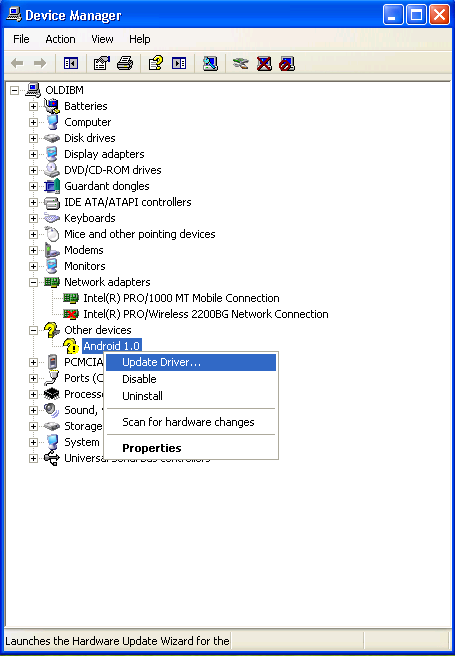 ---
After hardware update wizard starts, select install from a specific location. Press next.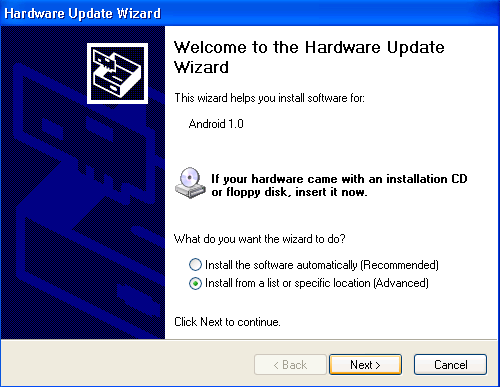 ---
Select folder, where you have saved drivers that you have downloaded. Then select search for best driver in these locations and click next.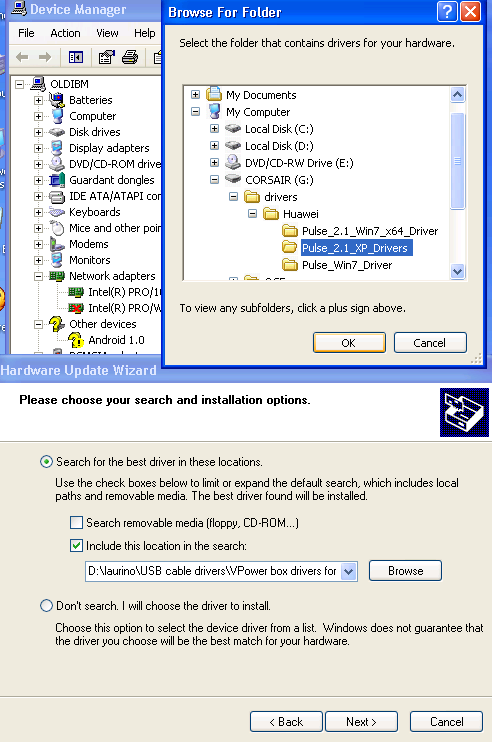 ---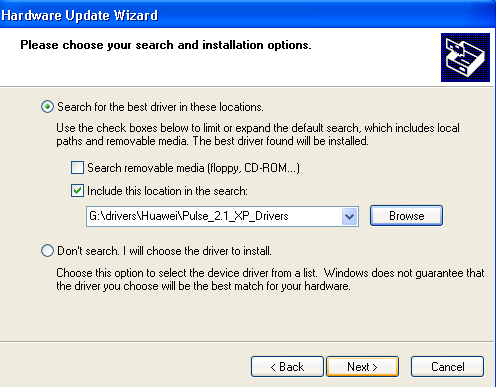 ---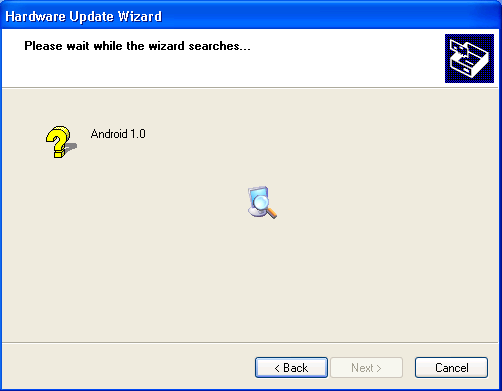 ---
Wait till windows install drivers.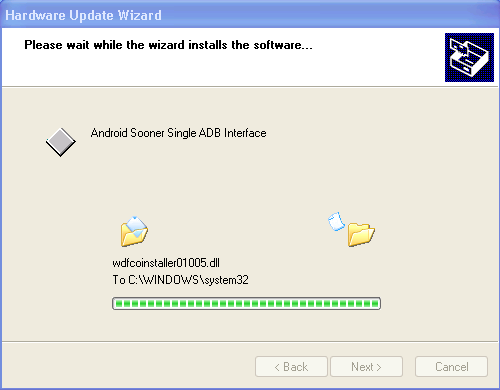 ---
After drivers are installed you should see new device called Android Sooner Single interface or something similar. Now you can detect Huawei U8150 IDEOS phone with dc-unlocker software.