NOTE

: This repair method does not delete IMEI, SN and other settings of device. If modem was bricked by changing firmware it should be restored by writing correct/suitable one.
---
Step 1
Download Huawei E5573 repair by testpoint tool
---
Step 2
Launch Huawei E5573 repair software
If there is no DC-Unlocker/Rocker/Vygis or Infinity dongle connected to PC, then log in screen will appear. Use your account details to log in, otherwise you have a possibility to access software with free account that will allow you only to detect device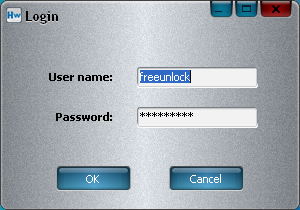 How to get Username/Password check here
---
Afterwards, Huawei E5573 repair software window will appear

---
Step 3
Press "View Testpoint Image" button. Review image to know how to connect device to PC for repair. After it is connected it will appear in device manager under "Ports" section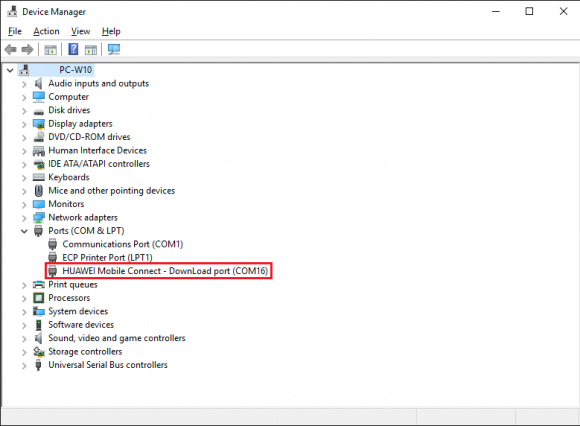 NOTE: If you are having driver installation problems follow these instructions:
After connecting E5573 with micro USB cable to PC it may appear under "USB controllers" instead of under "Ports" section. To solve such problem disconnect E5573 from PC, download this registry modification, double click on file and it will modify registry automatically. Now can repeat E5573 connection to PC procedure. If done right, hotspot will pop up under "Ports" or "Other devices" section.
---
Step 4
Press "Refresh" button on software for hotspot device to be detected

---
Step 5 
Click on paper icon on Firmware file field

---
Select any firmware file for your device and press "Open"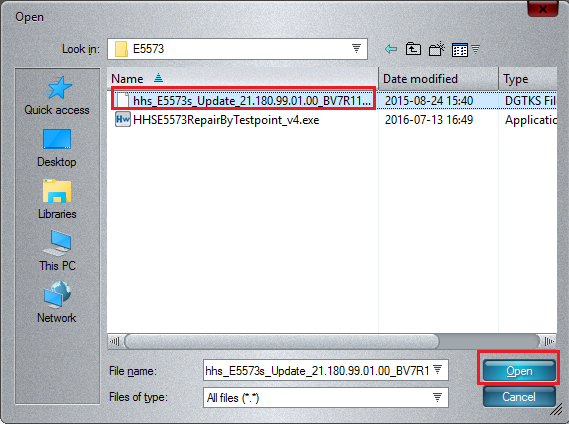 ---
Step 6
Now can press "Update" button to begin repair process

---
Monitor repair process

---
Step 7
Wait until you see message indicating end of repair process