Download DC-Unlocker Huawei Modems unlocker client
---
Connect DC-Unlocker/Rocker/Vygis or Infinity dongle to pc then launch DC-Unlocker Huawei CDMA Modems unlocker client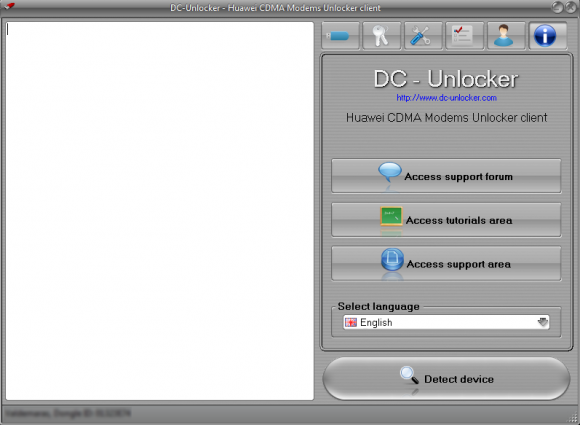 ---
Open "Account status" tab and click "Check account status" button to login to server.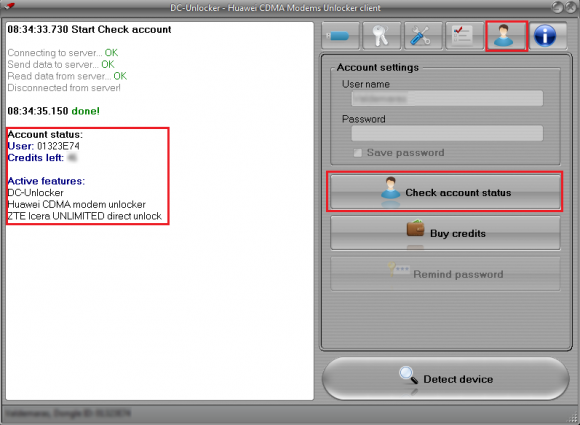 ---
Detect modem and check it's current MEID number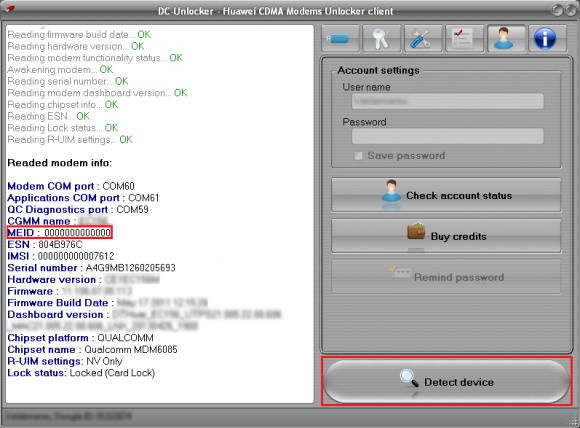 ---
Note: If R-UIM settings are set to NV Only, then changing settings will be necessary before MEID Rpeair. New R-UIM settings can be written from Unlock tab. Select R-UIM Only or R-UIM preffered and click "Write R-UIM settings" button.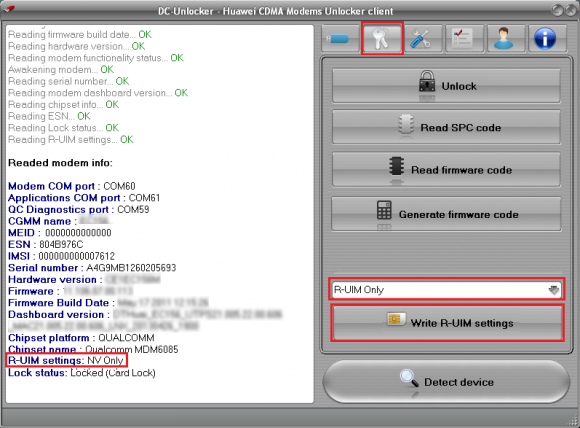 ---
Proceed to "Repair" tab now, enter MEID number of your device in the field and click "Repair"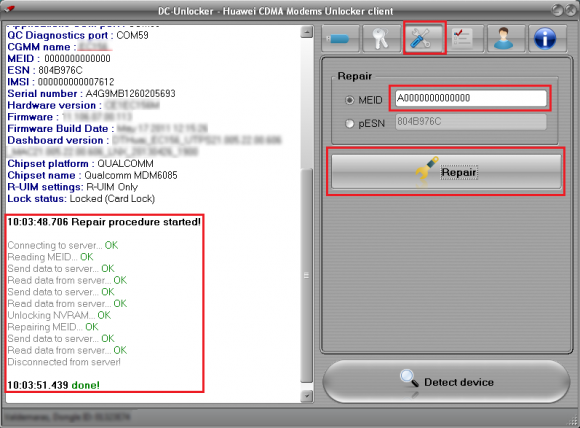 ---
Detect device again and check MEID number after repair