WARNING! Please, before making purchase check if phone asks for unlock code
Launch DC-unlocker software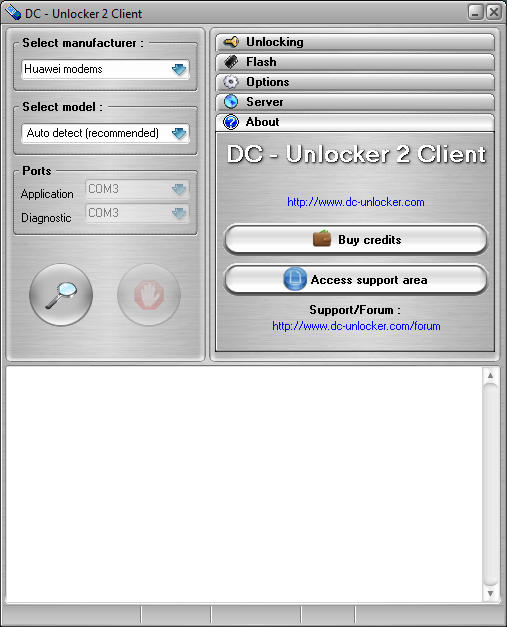 ---
Open Server tab, enter your username and password that you received after credits purchase. Click "Check login". (you can buy credits here www.dc-unlocker.com/buy). If DC-Unlocker/Vygis/Rocker/Infinity dongle is connected, only click " Check login "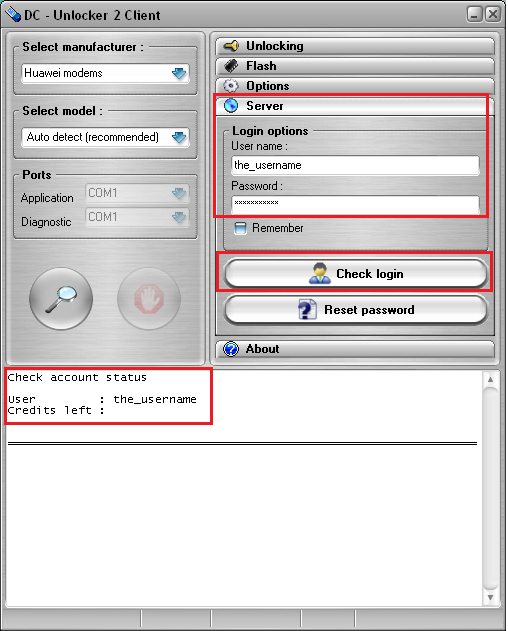 ---
Open "About" tab and click "Access support area" button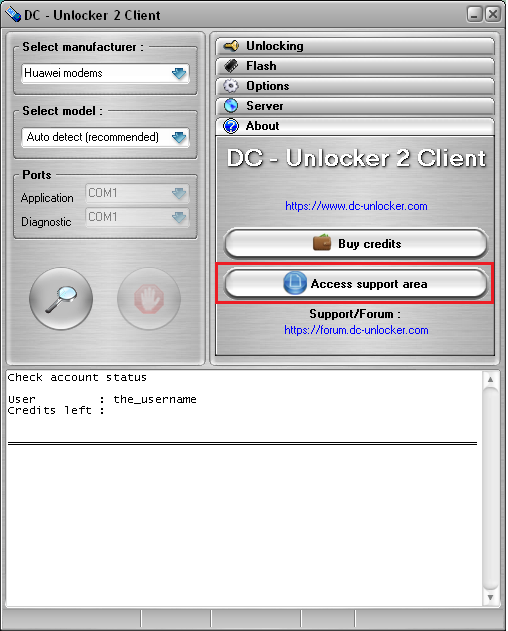 ---
On support area page select "Factory Codes" from top menu
---
Next to your user data will be empty field, click on it once

---
New IMEI service order menu will spread. Click on the field next to "Service" and select - "ZTE Factory Unlock Codes"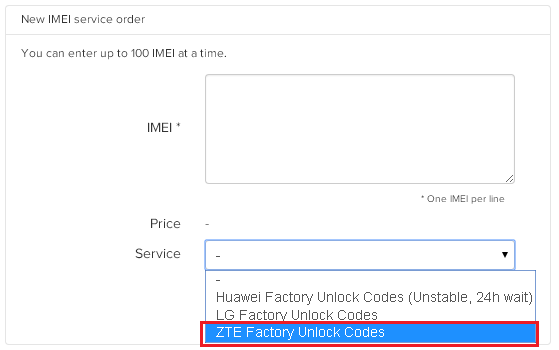 ---
Type in your device IMEI number in "IMEI" field and click "Order"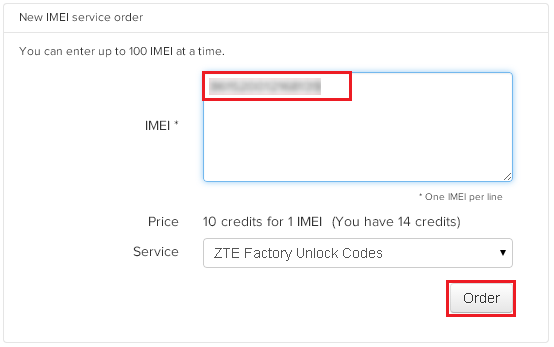 Page will reload and code(s) will be printed out in "Results" column below "Order" button. Codes will appear within  30 minutes after order was placed
If generated code does not work and you wish to receive refund or credits back to your account, please provide us video proof of code entry error