WARNING! Currently unavailable.
FREE GIFT - available for loyal dongle users that has active dongle support! Free for Huawei phones only 
---
WARNING! Do not share generated codes or IMEI on the internet - in public, or your dongle will be blocked without further notice.
DC-unlocker is not responsible for errors during code apply process, or code not working for phone. Service is a gift and has no guarantee.
---
Connect DC-unlocker/Rocker/Vygis or infinity dongle to PC. Launch DC-unlocker software and click "Access support area" button in About tab
---
On support area page select "Factory Codes" from top menu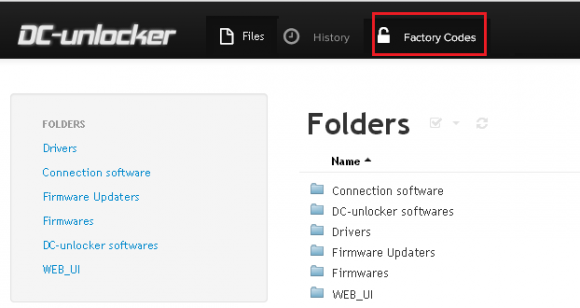 ---
You will be taken to new page. Read WARNING message - very important!

---
Next to your dongle ID will be empty field, click on it once

---
New IMEI service order menu will spread. Click on the field next to "Service" and select - "Huawei Factory Unlock Codes Free"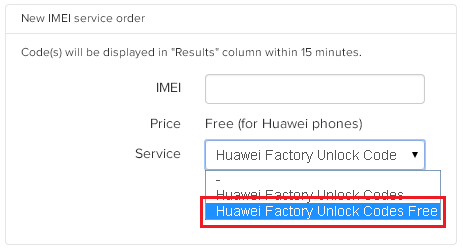 ---
Type in your device IMEI number in "IMEI" field and click "Order". Code(s) will be displayed in "Results" column within 15 minutes
---
Page will reload and codes will be printed out in "Results" column (), codes will appear within 1 minute after order was placed

---
All generated codes will stack in log

---
IMPORTANT!
Next requests can be made only after certain period of time [3-12h or longer]
If do not wish to wait, select paid option - "Huawei Factory Unlock Code"
Unlock code requests by IMEI that do not belong for Huawei phones probably will be charged 2 credits - without refund possibility!