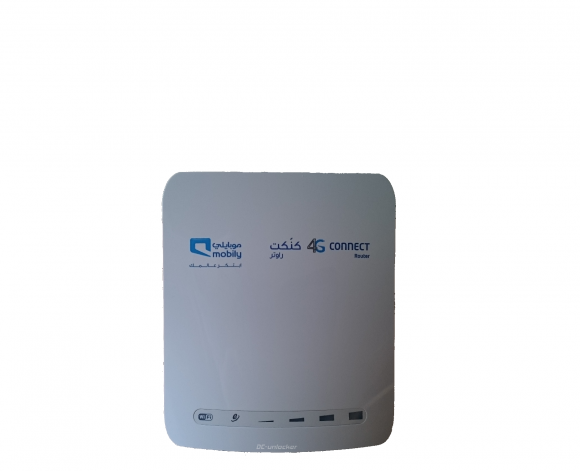 ---
Dismantle router and remove module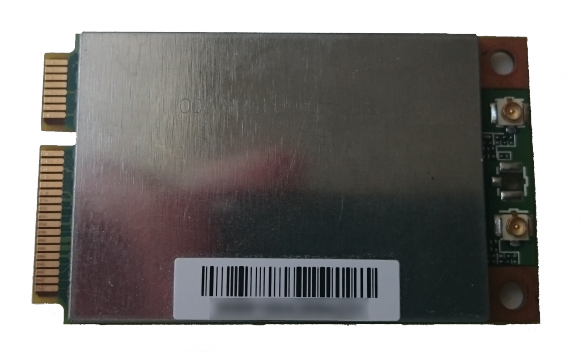 ---
Connect it to computer by your preferred method. We have used PCI module to USB adapter, but possible by other methods, like attaching it to notebook directly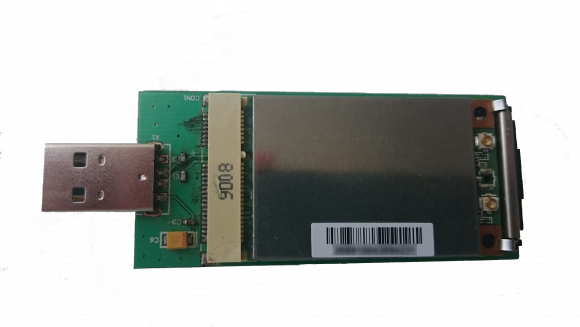 ---
Open device manager and locate module under "other devices", it should have "!" or "?" marks next to it. Download drivers. Apply downloaded drivers manually for each line of module. When installed it will appear under "Modems" and "Ports" section
Launch DC-unlocker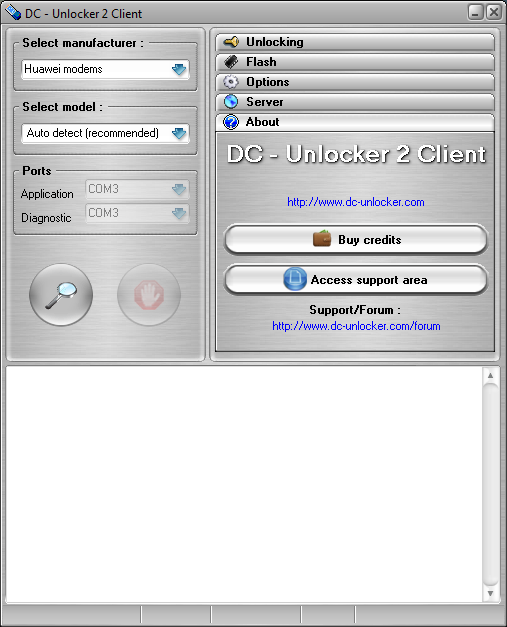 ---
Select manufacturer "Gemtek", leave select model as "Auto detect (recommended)", click detect button - big magnifying glass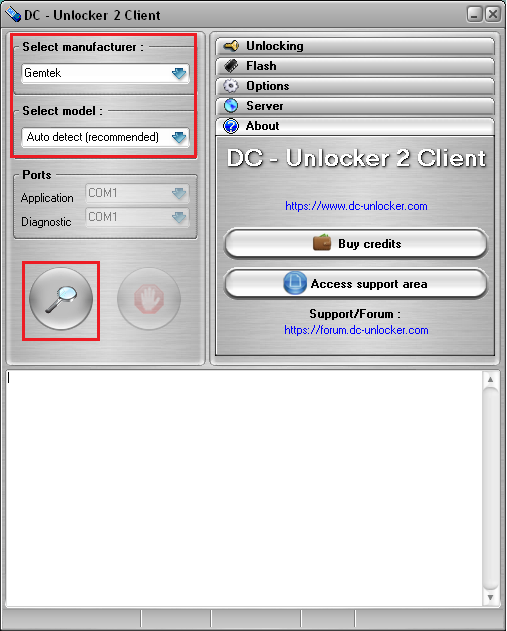 ---
Wait till DC-Unlocker fully detects module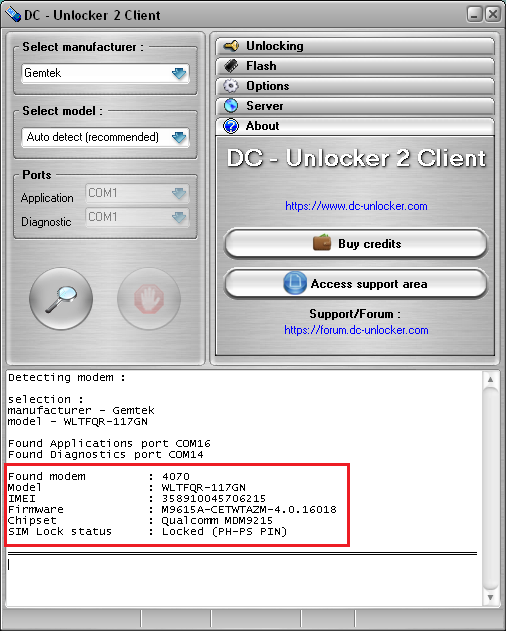 ---
Open Server tab, enter your username and password that you received after credits purchase. Click "Check login". (you can buy credits here www.dc-unlocker.com/buy).
If DC-Unlocker/Vygis/Rocker/Infinity dongle is connected, only click " Check login "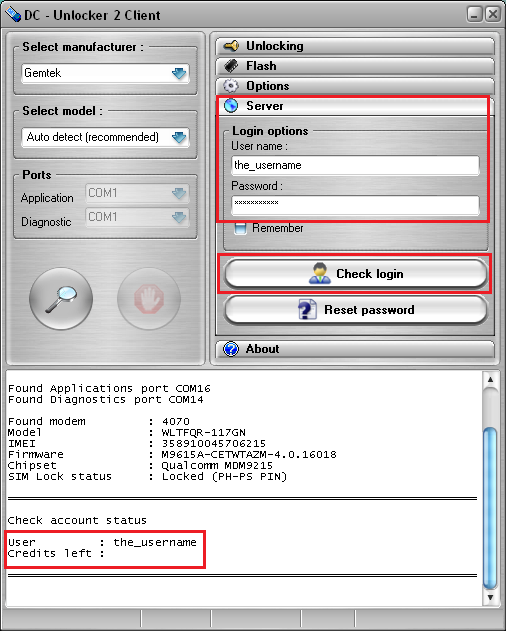 ---
Open Unlocking tab, click "Unlock"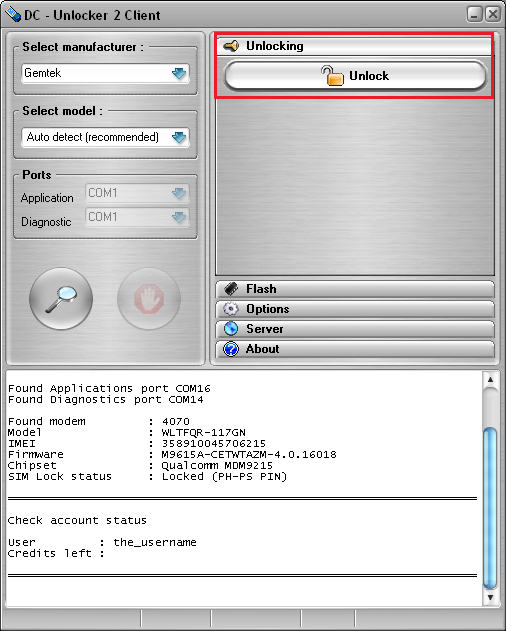 ---
Wait till you see a message that device was unlocked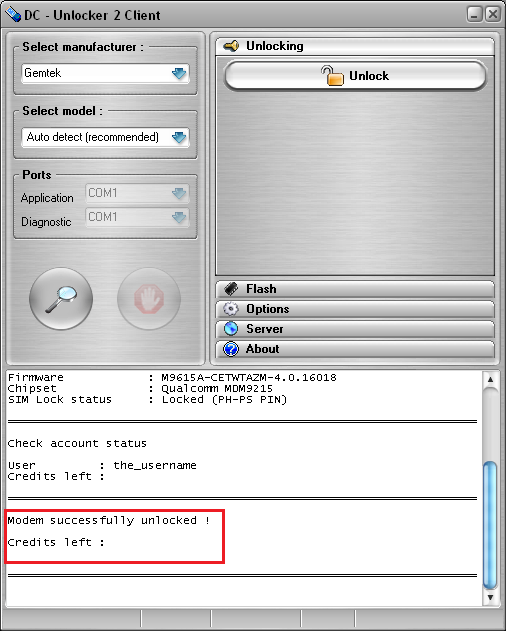 After you see that device was successfully unlocked, put it back into router. Now it will work with other operator sim cards.