How to check till when dongle has support, prices for purchasing support, read below
>> Can not extend dongle support with credits <<
Connect DC-unlocker, Rocker, Vygis or Infinity dongle to pc, then launch DC-unlocker software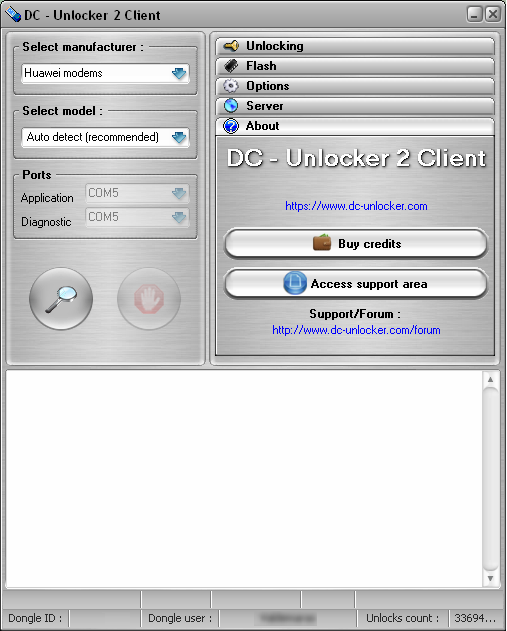 ---
Navigate to "Server" tab on software and click "Check log in" button. You will see information on program window till when dongle has support (Support till : month/day/year)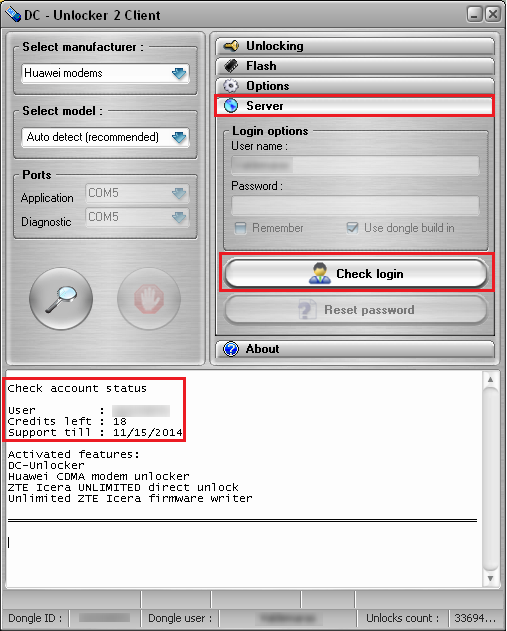 ---
Dongle support purchase steps:
Purchase dongle support from Resellers
---
From DC-unlocker's page, access "Dealers"

---
Select your country or any other that suits you from given map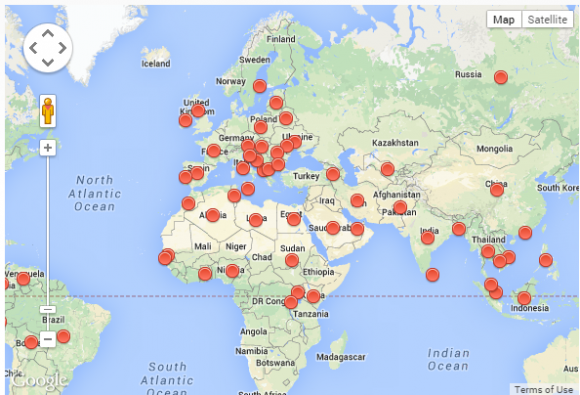 List of available resellers will appear below the map, contact one of them by given information regarding dongle support extension
---
How to purchase dongle support from DC-unlocker
Note: you can not purchase dongle support extension for credits that are in dongle's account
Open "About" tab on DC-unlocker software. Click "Buy credits" button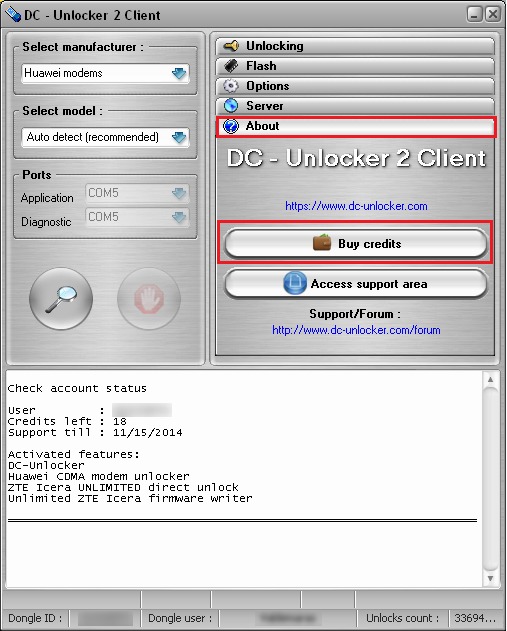 ---
DC-unlocker buy page will open. Choose payment method that you can make a payment with. Click on "New User" next to "Credits or activation for", this will open menu box. Select "Support for 1 year" or "Support for 2 years"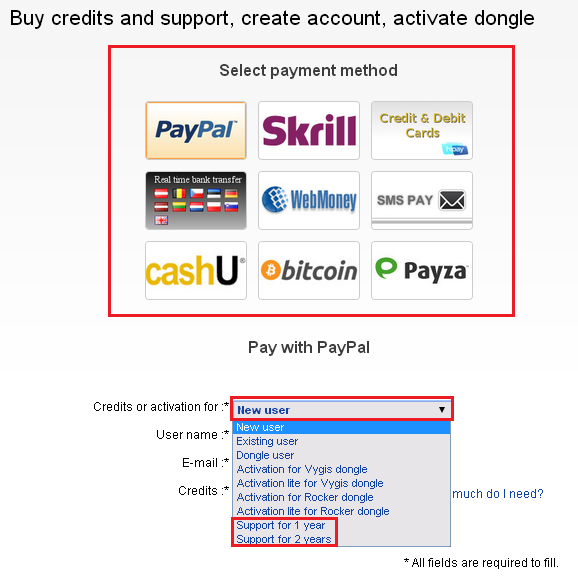 ---
Enter your dongle ID in "Dongle sn" field. Dongle ID is shown on DC-unlocker software bottom left corner or visible on software after you log into server. Click confirm and proceed further on payment form page to complete it. Afterwards your dongle's support will be extended for your chosen period
---
Support for 1 and 2 years prices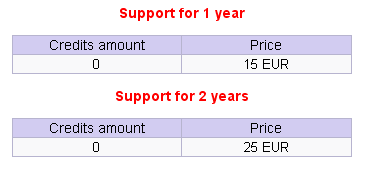 ---
Important information: 
Free support for dongle users (new dc-unlocker software versions, files in support area, live support and etc.) guaranteed for 1 year. For new dongle users free support period starts after first unlock or other operation done by DC-unlocker. For dongles purchased in 2011 and before, free support ends on June 1 2014, for rest dongle users on October 31 2014.
After purchasing 1 or 2 year support dongle user gets:
1 or 2 year support from date when purchase was made (if support already ended, then it will will be extended from purchase date, if dongle's support is still active, it will be extended from its support end date);
All DC-unlocker softwares updates for support period;
Access to support area (file server) for support period;
Live and email help for support period;
Extended DC-unlocker dongle warranty for support period;
NOTE: dongle can be used with DC-unlocker softwares that were released before it's support end date.
For dongles that support haven't been extended for 2 years from the support expiration date - support extension not possible.